Our Name Has Changed

But Our Legacy Continues
"For over 10 years, our goal has been to provide a great product along with outstanding customer service.  That will never change."
– Sean O'Connor, Founder and General Manager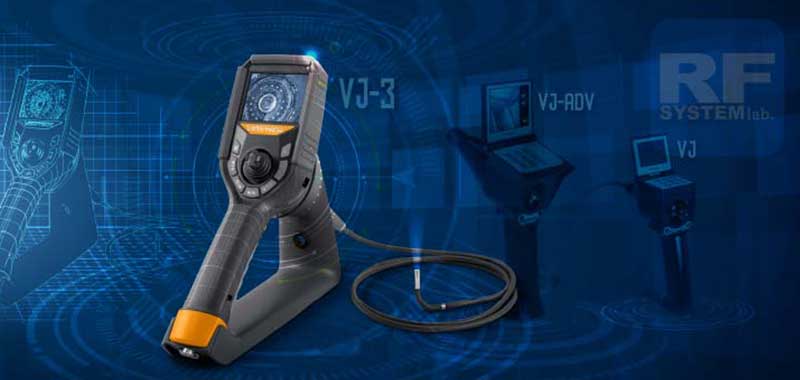 About Us
ViewTech Borescopes is a worldwide leader in remote visual inspection and video borescope technology. We create cutting edge video borescopes for commercial, industrial and military applications. The primary goal of our company is to save our customers time and money while delivering the best customer service in the industry.
Our Past
And Present
The ViewTech Borescopes team was established in 2008 as
RF System Lab
with the goal of bringing affordable, high-quality video borescopes to the market. Our first product, the VJ borescope, set a new standard for portability, ergonomics and ease-of-use, with its industry-first mechanical, joystick-controlled articulation. The original VJ borescope was soon followed by the VJ-Advance (ADV), with a larger display monitor, brighter illumination and greater variety of options, including a 3.9mm diameter insertion tube.
In 2016, we went back to the drawing board, taking with us the real-world user insights and suggestions that can only be acquired through thousands of
customer consultations
and dozens of site visits over the years. 18 months later, the result is the all new VJ-3, the
third generation VJ borescope
and the best yet. But the new VJ-3 borescope is only the start, because this time we're going to stay at our drawing board, and over the coming months we'll be introducing new borescopes with even more added features to better meet your exact requirements.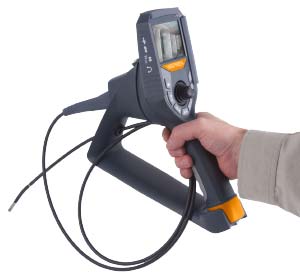 With All Of
These Changes
including a move to a new and larger building – we at RF System Lab decided that it was time for a new company name. We're the same team of borescope experts that has earned the trust of more than 2,000 companies over the past ten years in industries ranging from aviation maintenance to zinc mining, but as of June 2018, we will do business as ViewTech Borescopes.


At ViewTech, our sole focus is on video borescopes, and it shows in our products, service and expertise. Talk to one of our knowledgeable sales consultants and find out for yourself why we're the number one seller of video borescopes in North America.
Save Time And Money
With The Right Video Borescope
The primary goal of our company is to save our customers time and money. If you manufacture, repair or service complex machinery or equipment, take a look at our video borescope product line and then talk to one of our expert sales consultants. Like thousands of other service techs and engineers all over North America, you'll soon be convinced that the VJ-3 Borescope can save you time and money too.
Industrial Videoscopes
Our industrial products division is charged with transferring the knowledge and expertise we have gained in medical micro-imaging to other, non-healthcare markets. Our flagship product for industrial markets is the ground-breaking VJ-3 articulating video borescope. Available with insertion tube diameters of 3.9mm and 6.9mm, the VJ-3 has become the top-selling video borescope for RVI (Remote Visual Inspection) professionals across a wide range of industries.
Today our video borescopes are used around the world in a wide variety of industrial and commercial applications. We invite you to contact us to learn more about our family of products and discuss how we can help your company.
We Are Social
Stay up to date on the latest borescope news with monthly editions of the Borescope Newsletter! We invite you to follow us on your favorite social networking sites for the latest in maintenance technology and remote visual inspection events, trade shows, and industry news.
Request A Free Demo Unit
Check the box in the form below and one of our representatives will arrange a free demo unit.

– Or –
Fill out the form below and one of our representatives will contact you.