We went back to the drawing board to create
the new VJ-3 line of Borescopes
Designed with the end user in mind.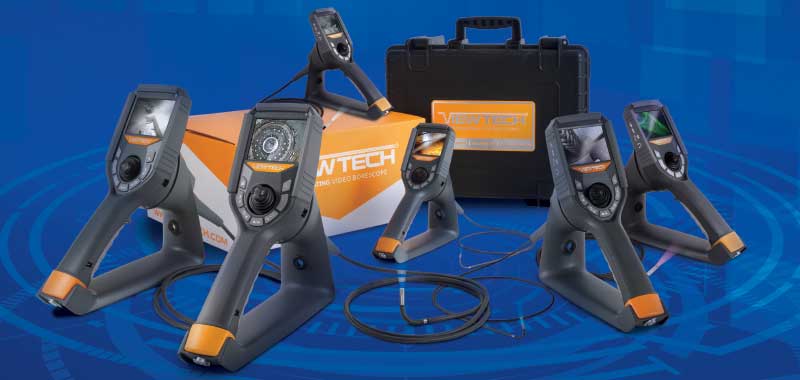 VJ-3 VIDEO BORESCOPE
FEATURES & BENEFITS
ViewTech is a worldwide leader in remote visual inspection (RVI) and video borescope technology. The VJ-3 mechanical articulating video borescope, delivers all the features you would expect in a high-quality videoscope inspection camera at a price that makes it accessible to almost everyone.
Rugged
Construction
Tungsten-braided insertion tube
Rubber access panel covers
Easy-clean finish and buttons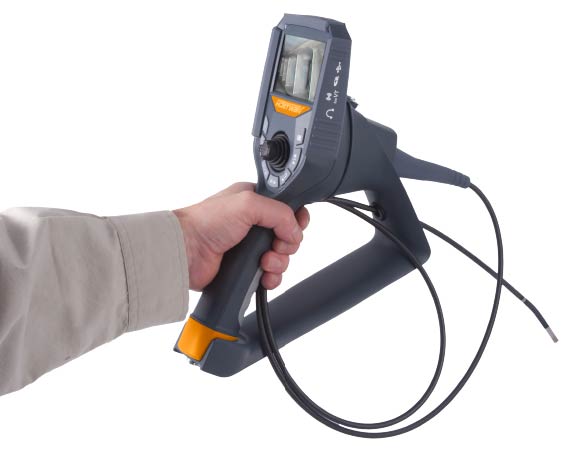 Direct-Response Articulation
Available in 2.2mm, 2.8mm, 3.9mm & 6.0mm diameters. The thumb-activated joystick provides precise control of the articulating tip and responds to the slightest movement in all directions.
Let There Be Light
Up To 20,000 Lux, 6-Stage LED Illumination. Easily adjust to one of six different brightness levels, or they can be turned off. This prevents light washout and helps to provide a clear image.
The VJ-3 Family of Borescopes
The right scope for the right job