Our Video Borescope
Repair Services Are Client-Centric
Does your video borescope need to be repaired?
Call ViewTech Borescopes at 231-943-1171!
We make it easy to get your video borescope repaired and offer loaner video borescopes to prevent any missed inspections.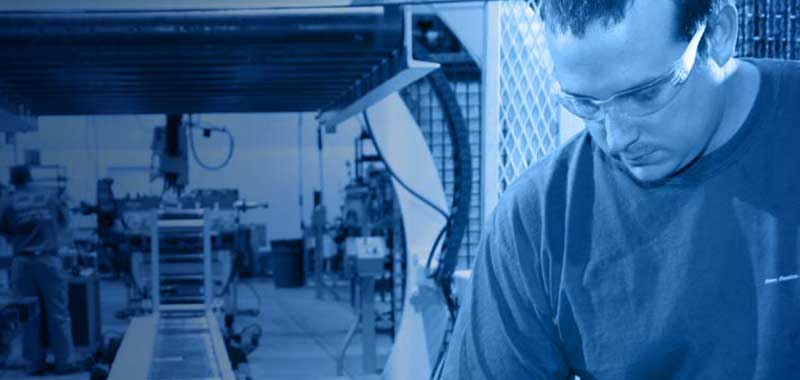 Do You Need a
Borescope Repaired

?

If your video borescope is needing repair, we have options and can repair your articulating video borescope at ViewTech Borescopes. For more than a decade we have been repairing ViewTech Borescopes and RF System Lab video borescopes. Additionally, ViewTech Borescopes can assist with alternatives if you have another brand of video borescope with broken articulation or a video borescope that requires a repair that is too expensive for your company to afford.

Part of the ViewTech Advantage is the outstanding service you receive before, during, and most importantly, after you purchase one of our borescopes. We will be there for you long after you put your scope to use, with a comprehensive warranty program, years in the industry, immediate response to your questions, and the industry's only no-cost loaner program (U.S. and Canada only).
How to Start Your
Borescope Repair
ViewTech Borescopes video borescope repair process is simple and straightforward, as are your borescope repair costs. To start your ViewTech borescope repair call us at 231-943-1171 or contact us online. Our borescope repair specialists will collect the required information, issue your repair contact a RMA, and provide borescope repair shipping details.
Loaners Available During
Borescope Repair
We understand that being without a visual inspection tool can disrupt critical business operations. ViewTech Borescopes clients can take advantage of no-cost loaner video borescopes to use during your borescope repair process.
Repair and Rental Options for
All Borescope Owners
If you have a video borescope being repaired by another borescope repair service and need a loaner video borescope to demo or rental borescope, ViewTech can help! Call 231-943-1171 to speak with our borescope experts and ViewTech Borescopes will send you an inspection videoscope to use during your repair with another borescope service facility.
Product
Warranty
The purchased product is covered under the manufacturer product warranty. The warranty becomes effective on the date the purchaser receives the original product. The warranty period is twelve months from the effective date. During the warranty period, the manufacturer will repair, at manufacturer's expense (including shipping expenses), any defective products or components. This warranty covers only those repairs that become necessary due to product defects or defects in manufacturer workmanship. This warranty does not cover damage to the purchased products due to misuse, abuse or accidents involving the products.
Invalidity of
Product Warranty
The manufacturer product warranty will be void regardless of the remaining warranty period if the product is opened, customized, or tampered with by an unauthorized technician. If any repair or modification is performed by an unauthorized technician, ViewTech will not be responsible or liable for any damage to persons or property that may result.
Repair
Procedure
To initiate a repair, regardless of whether the repair is under warranty or not, an RMA (Return Merchandise Authorization) number must be obtained. Any items returned without an RMA number cannot be accepted or processed. Please follow the video borescope repair procedure as indicated below.
Call ViewTech at 231-943-1171 to request a Return Merchandise Authorization (RMA) Number.
Package the unit securely and ship the product to the address that will be provided along with the RMA number.
Upon completion of the repair, the unit will be returned to the address specified by the customer.
If the repair falls outside the warranty terms or the warranty period, customer will receive notice of the repair charges prior to repair.
Request a Free Demo Unit
Check the box in the form below and one of our representatives will arrange a free demo unit.

– Or –
Fill out the form below and one of our representatives will contact you.