The Latest Generation
In The VJ Series
The VJ-4 combines cutting edge imaging technology with a versatile user interface.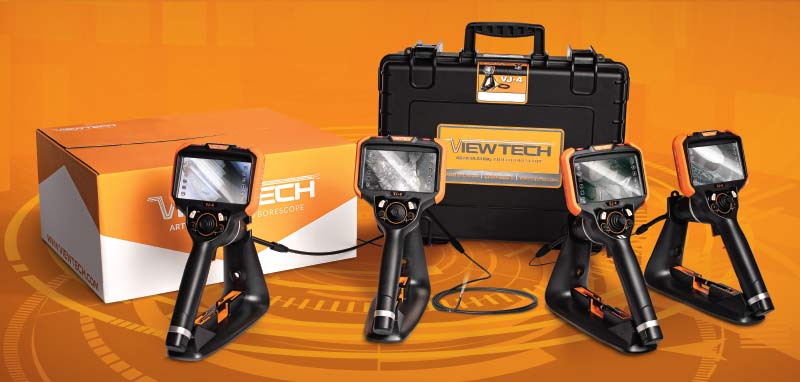 VJ-4 Articulating Video Borescope Features & Benefits
ViewTech is a worldwide leader in remote visual inspection (RVI) and video borescope technology. The VJ-4 articulating video borescope delivers all the features you would expect in a high-quality videoscope inspection camera at a price that makes it accessible to almost everyone.
Measurement, Touchscreen & Stylus Interface
Intuitive navigation of the popup menus, on-screen annotation and relative measurement function, all accessible with our touchscreen or included stylus. This makes the VJ-4 one of the most advanced borescopes on the market.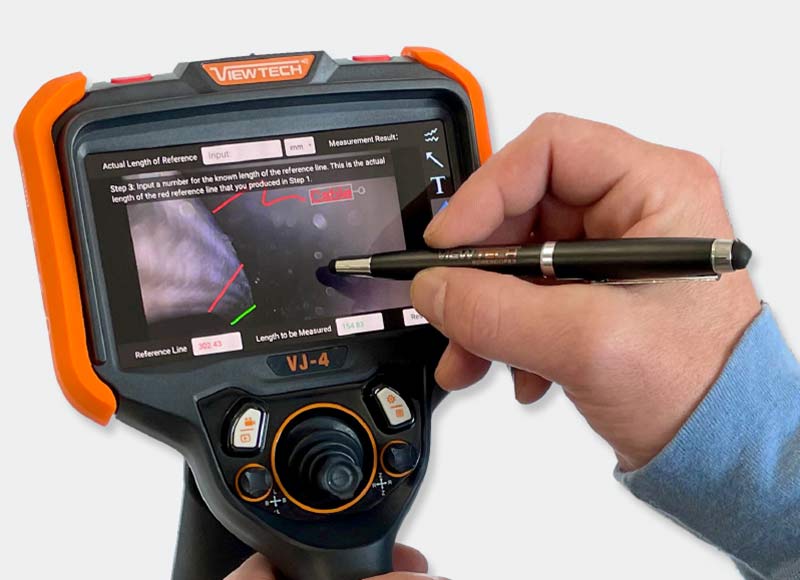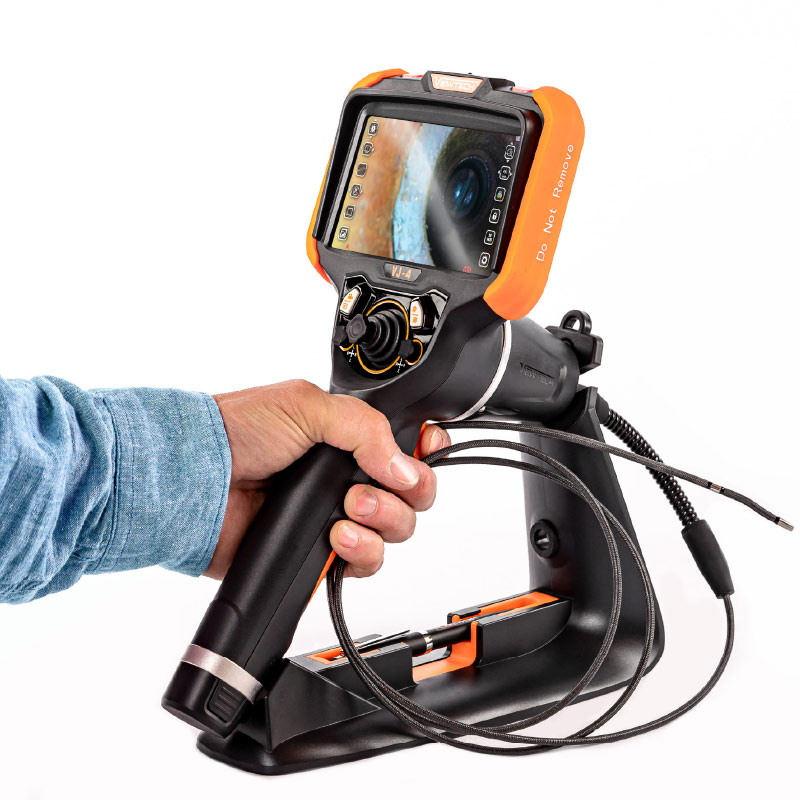 Direct-Response Articulation
Available in 2.2mm to 6.0mm diameters. The thumb-activated joystick provides precise control of the articulating tip and responds to the slightest movement in all directions.
Let There Be Light
Up To 20,000 Lux, 6-Stage LED Illumination. Easily adjust to one of ten different brightness levels, or they can be turned off. This prevents light washout and helps to provide a clear image.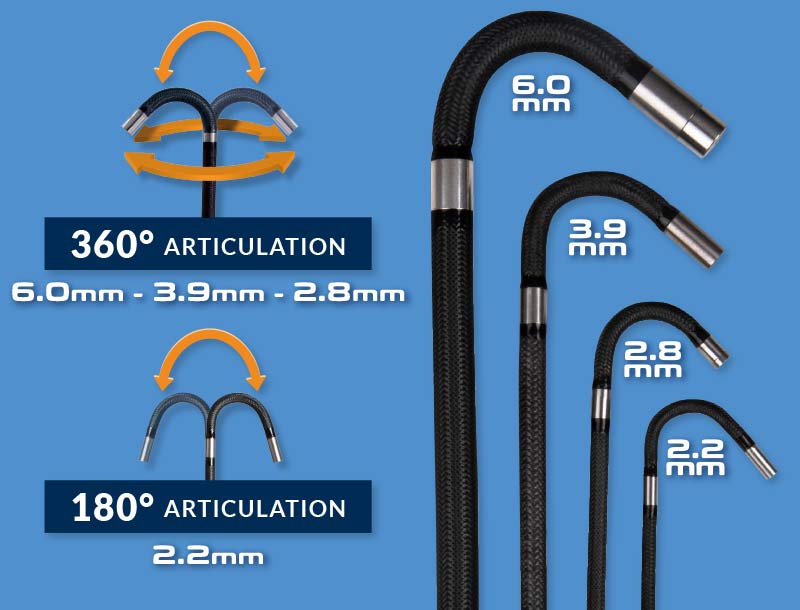 VJ-4 Borescope
The latest generation in the VJ series, the VJ-4 combines cutting edge imaging technology with an intuitive user interface, striking the perfect balance between performance and design. There is simply no other borescope like it.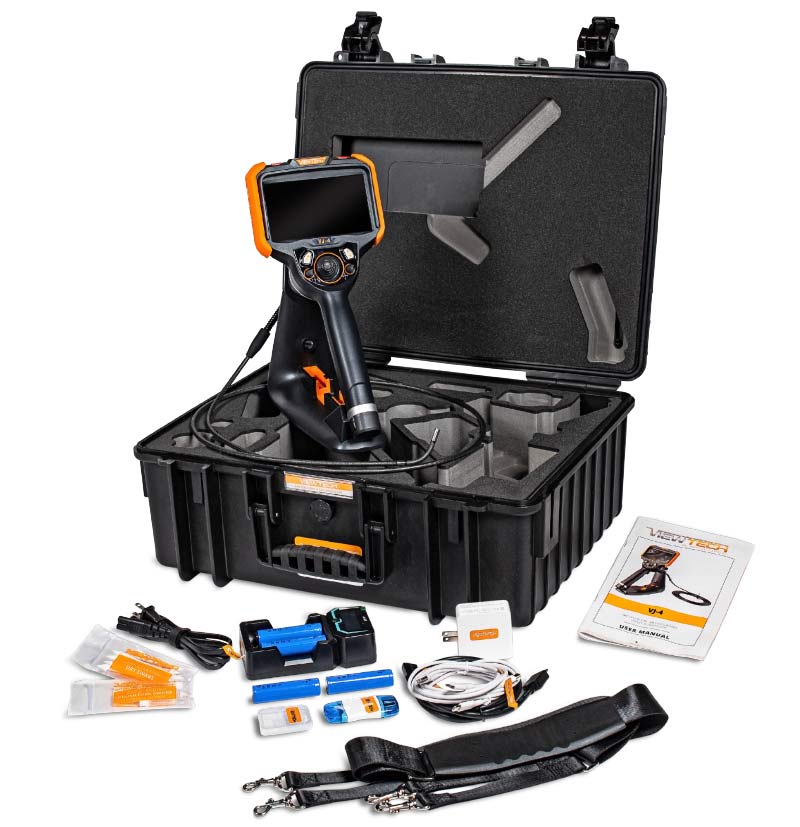 Industry First
Mini-Joysticks
Use the mini-joysticks OR touchscreen to access all menus and adjust all settings.
Easy
Access
We packed a lot of functionality into the VJ-4 and placed it behind a water resistant cover.
Easy Organization
& Storage
Rename folders, images and video files, and set a default storage location for each inspection.
A Borescope For Every Industry
Here's a few clients that rely on ViewTech for their visual inspections.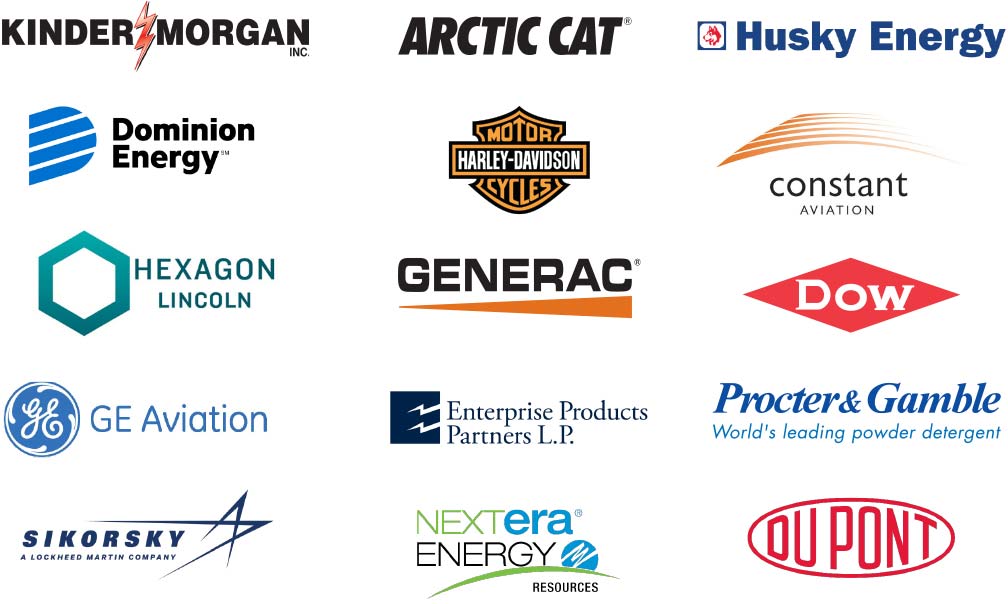 The willingness to send me a free demo camera really showed me you were proud of your product and you were not afraid to let me put it to the test. Well done!

Andy M.

ECS Technical Services
In my experience, View Tech borescopes are the best units for the best price hands down. But better than that, their customer service is over the top better than any I have experienced.
Clarity on screen is tremendously better than the other scopes, we can almost see the bottom of the component immediately.
Request A Free Demo Unit
Check the box in the form below and one of our representatives will arrange a free demo unit.

– Or –
Fill out the form below and one of our representatives will contact you.