The ViewTech VJ-3
Is The Industry Leading Borescope.
See if the VJ-3 is the right borescope for you.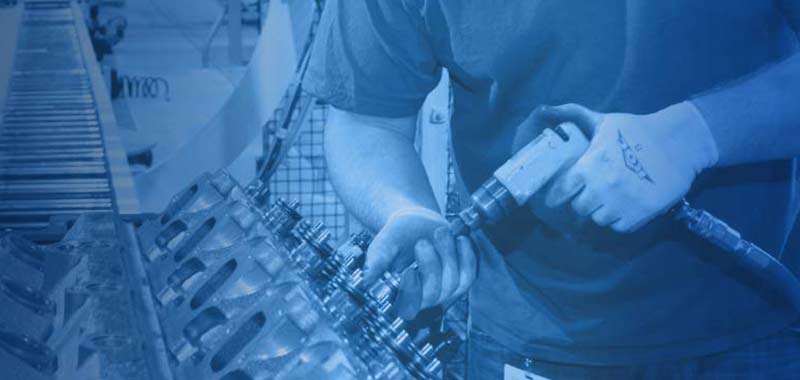 Testimonials From
ViewTech Customers
Read what our customers are saying about our borescopes and how they have worked for their specific inspection applications, saving them time and money.
Are you wondering if our borescopes are right for your application? Call 231-943-1171 now for more information.
Our maintenance team had been borrowing a different brand of borescope and it wasn't of very good quality. We needed to inspect cylinders on an engine we suspected was making excessive metal. ViewTech Borescopes reviews were very good, and they came highly recommended. We now highly recommend a ViewTech video borescope!
Jason D. – Director of Maintenance @ Fagen, Inc.
We use our VJ-3 video borescope for internal inspection of engines. The borescope battery life, camera clarity, side camera option and price are all very good!
Tony D. – Owner @ CatWauk Compression Ltd
I needed to purchase a video borescope to look inside piping to inspect either side of valves for blockages. While trying it out at the Reliable Plant Conference in Cleveland, it worked great for our needs and ended up purchasing it!
Ed H. – Foreman @ Metro Vancouver
We manufacture small ID stainless steel tubes in excess of 60′. The video borescope purchase allowed us to inspect tubes with potential defects, without destroying tubes.
Brett F. – Quality / Continuous Improvement Manager @ Greenville Tube Company
We required a borescope that was able to inspect welds on the inside of pipe manifolds with various types of fittings. After trying one of your demos, the scope functioned as we needed it to. All the selling points that were presented to us in the beginning about your scope were as we were told. The clarity of the view and the ease of operation exceeded our expectations.
Donnie M. – Certified Welding Inspector @ Solar Turbines
This is probably the best video borescope unit I have used.
Charlie K. – CI Tech @ McCain Foods Inc
The video borescopes dual camera feature was a key point of selecting ViewTech. Other things that were compared and considered were the size of the unit, battery power, and cost of the unit.
Hurley R. – Electrical Maintenance Coordinator @ Outokumpu Stainless USA
ViewTech's borescopes offer a clear view and the ability to get inside these small diameter holes with good flexibility.
Charlie S. – Quality Assurance Manager @ Weatherford
ViewTech Borescopes is a reputable company with a dependable product. Your techs will love using a ViewTech video borescope.
Scott M. – GM @ FlexJet
Our ViewTech borescope provides a bright inspection light for viewing various transformer components in locations with limited access. We selected ViewTech video borescope because of the price and ease of use.
Lyn C. – Team Leader @ Alabama Power Co
ViewTech's video borescope is simple and quick to use.
Christopher D. – Engineer @ PSM
We did not have capabilities to perform fluorescent penetrant inspections in long parts with narrow inside diameters. ViewTech's borescopes looked well-built and came with a very competitive price for UV borescopes. The VJ-3 video borescope light intensity is great in comparison to other UV scopes of the same size. Chris Courtright was very helpful and accommodating to our needs and schedules.
Wayne D. – NDT Level III / Certified Welding Inspector @ Machine Specialists Inc
The VJ-3 video borescope is overall great quality. Records video and takes pictures. Easy usability.
Collin S. – Outage Manager @ FieldCore
We tested a ViewTech borescope with their demo program for a few weeks and learned how capable it was in the field with our internal engine inspections. The articulating head is an advantage. The VJ-3 video borescope was definitely worth the purchase.
Kevin L. – Field Service Manager @ Power Solutions International
I want to give props to Chris Courtright. He did a great job getting us the Dual Camera Vide Borescope to test it out prior to purchasing it. We had previously tried several different brands of video borescopes and they didn't perform well or didn't last. The VJ-3 Dual Camera is very durable and easy to use.
Shawn M. – Area Inspector @ Albemarle Corporation
The willingness to send me a free video borescope demo really showed me you were proud of your product and you were not afraid to let me put it to the test. Well done!
Andy M. – Field Supervisor @ ECS Technical Services
ViewTech's borescope inspection trial program was very useful, allowed us to ensure that the instrument would work in our applications.
Chris H. – Senior Mechanical Engineer @ Energy Transfer Partners
ViewTech was easy to work with, was able to get access to their video borescope prior to purchasing, unit fit our needs.
Kirk W. – QC Supervisor @ Absolute Technologies
I really appreciate the try before you buy inspection borescope program, it was key to justifying the purchase.
Scott S. – Engineering Project Leader @ nVent
ViewTech's sales rep offered to let us demo the video borescope to look at engine bores without removing the heads. We fell in love with it.
Tony K. – Plant Manager @ Tenneco
Take advantage of the provided free video borescope demo to verify it meets your expectations, I think you will be pleased with the results.
Sean H. – Tool Room Lead @ Orbis Corporation
After not getting support from another borescope manufacturer, we contacted Joel and the team at ViewTech Borescopes. You can't go wrong – the support is great! ViewTech's borescope is the best bang for the buck.
Mitch S. – Quality Control Supervisor @ Textron Aviation
ViewTech's customer service and reliability of their video borescope is spot on.
Tony F. – Parts/Calibration Manager @ Infinity Aircraft Services
Your service and support has been superb throughout the buying experience and well afterwards!
Andy M. – Field Supervisor @ ECS Technical Services
Working with ViewTech has been very easy. You can't go wrong with the scope or the company.
Brian B. – Regional Service Manager @ Quinn Power Systems
ViewTech has the best customer service. Zack Wessels and team are always willing to help. Our sister facilities have purchased your product based on our recommendation. The portability, quality, and ease of use of your borescopes are top-notch.
Victor C. – Quality Analyst @ Consolidated Precision Products
The inspection scopes are great and the customer service is even better.
Brian C. – Service Engineer @ Linde Hydraulics
ViewTech Borescopes customer support is unrivaled. Correspondences are handled quickly. Their goal is to ensure the users are satisfied. Very customer oriented.
Chris H. – Senior Mechanical Engineer @ Energy Transfer Partners
It was very easy to deal with ViewTech Borescopes representative and we achieved a good outcome in a very timely fashion. I have already recommended your borescope to others in our industry as well as others in the mining industry requiring a borescope in their role.
Glen F. – Licensed Aircraft Maintenance Engineer @ Aeropower
In my experience, ViewTech borescopes are the best units for the best price hands down. But better than that, their customer service is over the top better than any I have experienced.
Shawn S. – Aircraft Technician @ DST, LLC
ViewTech's service and support are very good. We use our VJ-3 video borescope to inspect the inside of tubes and fittings, braze or weld joints, along with foreign objects, contamination, and other types of damage.
Greg H. – Operations Engineer @ Woodward
When searching for a borescope, we chose ViewTech for their good reviews online, great customer support and they are easy to contact. I was in communication with Joel Greene. He was quick to respond to any questions or concerns I had and was very informative when explaining the features and details of the video borescope. 10/10
Randy R. – Team Leader @ Honda Canada Manufacturing
Request A Free Demo Unit
Check the box in the form below and one of our representatives will arrange a free demo unit.

– Or –
Fill out the form below and one of our representatives will contact you.