"Our ViewTech borescope provides a bright inspection light for viewing various transformer components in locations with limited access. We selected ViewTech video borescope because of the price and ease of use."
Lyn C. – Team Leader @ Alabama Power Co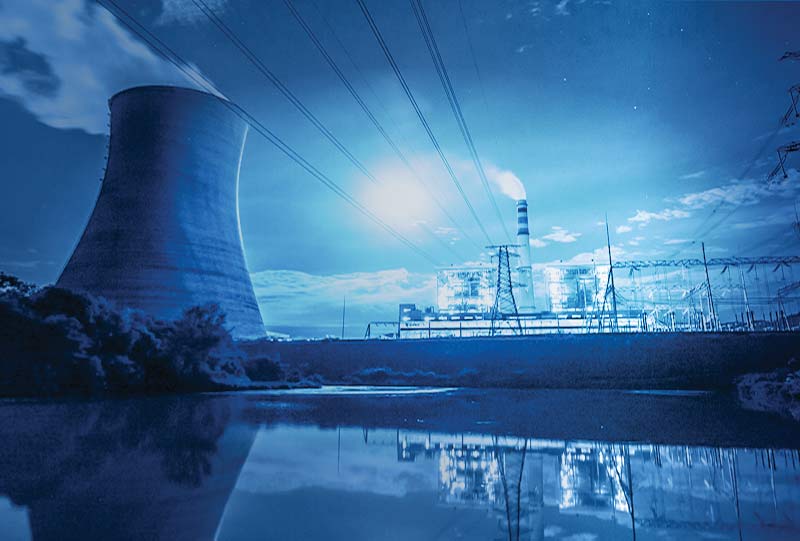 Articulating Video Borescopes
For Power Generation Plants
A high-quality video borescope is an essential tool for any type of power generation facility. When it is your job to keep the lights on, you want to have every tool in your arsenal to keep preventive and predictive maintenance on track and reduce downtime.
Power Plant Managers
Rely on the VJ-Series For Their Visual Inspections
The VJ-Series with mechanical articulating insertion tubes are perfect for fitting into hard to reach areas.
The VJ-Series of articulating video borescopes helps maximize efficiency, minimize downtime and enhance productivity in all facets of the power generation industry, whether you work in the fossil fuel, nuclear, or renewable energy markets. Remote visual inspection is a quick, easy and non-destructive way to assess turbines, generators and pumps; feed-water heaters, condensers and heat exchangers; primary and secondary piping; motor operating valves; gearboxes; reactor vessels, and other internal components without the costly, time-consuming disassembly of machinery and systems to locate trouble spots.
For more information regarding our Video Borescope for Power Generation Inspections, click here: ViewTech's Video Borescope for Power Generation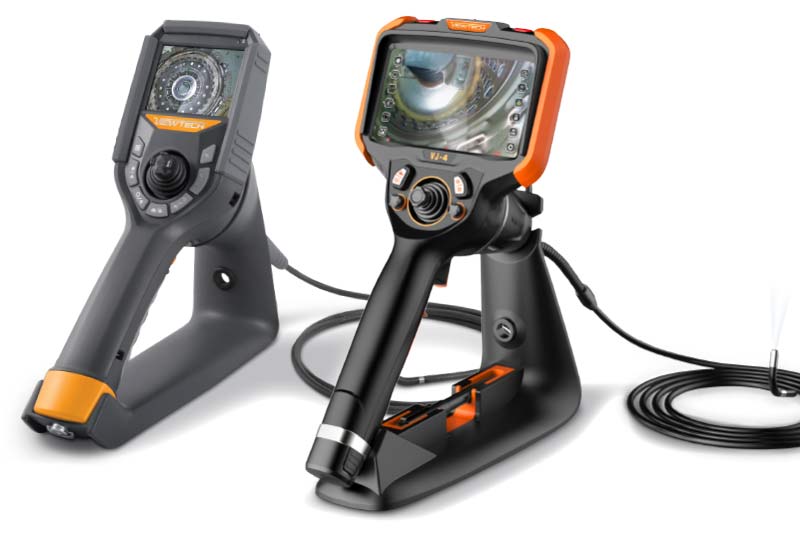 Viewtech's VJ-Series
Saves Time and Money on RVI
The high cost of constructing and maintaining power generation equipment – and the absolutely critical function this equipment performs – demands a video borescope that is up to the task. The VJ-Series Borescopes from ViewTech are compact, portable, and so easy to use it requires no training – yet it is loaded with all of the key features required by power gen maintenance technician. Four-way, joystick-controlled articulation, image and video capture capability, outstanding optics and image quality, and a variety of insertion tube length/diameter options.
Whether you are working in a conventional thermal plant, such as steam, co-generation or gas or with renewable energy equipment, including wind, and hydroelectric, the turbine is the heart of your plant. ViewTech offers the most advanced technology in remote visual inspection, enabling you to internally inspect your machinery, anytime. Discover cracks, corrosion, erosion, thermal fatigue, foreign object damage, scaling and other internal damage, and easily record and document the current condition of critical internal components.
The low-cost, high-end VJ-Series of Borescopes allows you to immediately know the state of integrity of your equipment, allowing you to witness first-hand the conditions of your machinery, optimize your maintenance planning, and ensure reliability of the system.
Try Our Borescopes –
Ensure They Fit Your Application
ViewTech understands the complexities and the high level of regulations that engineers have to adhere to in order to run a safe power plant. We also know that speed is of the essence during a planned outage. Not getting back online quickly can mean lost production and fines. Our edge over the competition: we have what you need in stock and can have it to you tomorrow if needed. And with no training required to use our borescopes, you'll be back online quicker and easier with less downtime.
That is why we've become a standard in the industry for remote visual inspection.
If you'd like to see firsthand how ViewTech's VJ-Series can improve your preventive maintenance protocol and increase machine reliability through internal inspections, contact us to receive a no-risk, no-obligation demo unit today. We'll ship it to you free of charge, so you can inspect your equipment at your own power generation facility in order to make a truly informed decision.
Sign up now to receive your demo borescope or call us at 231-943-1171.
The Borescope
You Need to See
Here are a just a few power generation clients that rely on ViewTech Borescopes for their visual inspection needs.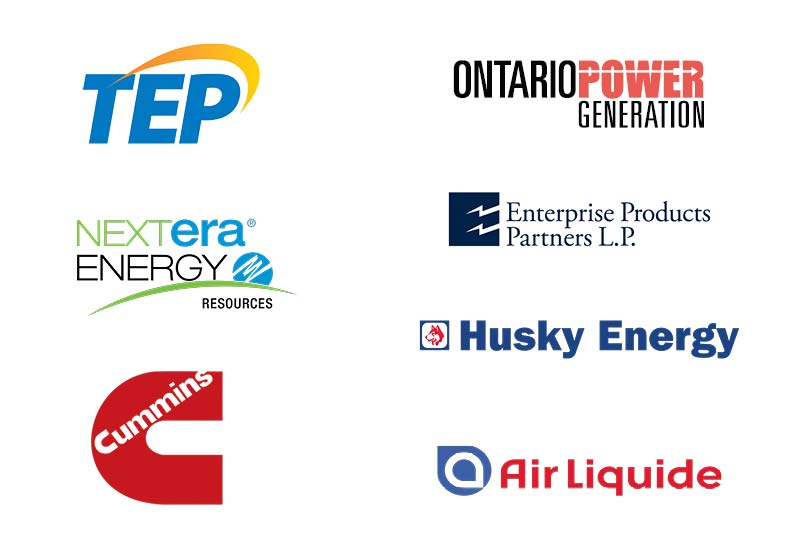 Request A Free Demo Unit
Check the box in the form below and one of our representatives will arrange a free demo unit.

– Or –
Fill out the form below and one of our representatives will contact you.