When Safety
Is Not Optional
The VJ-3 articulating video borescope is MIL-STD-810G Certified.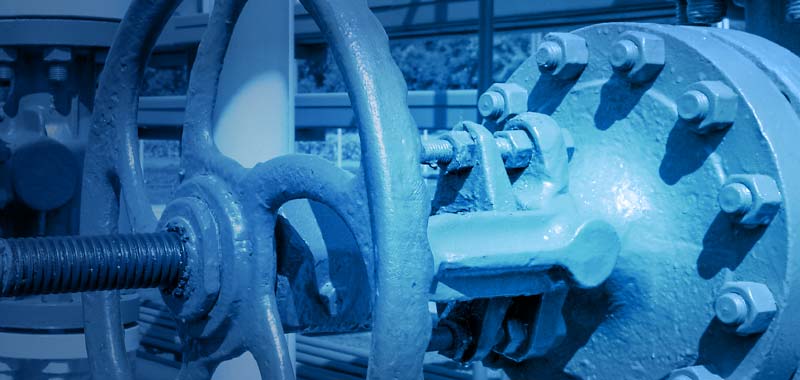 Borescope Application –
Inspecting Explosive Environments
ViewTech Borescopes is North America's leading seller of joystick controlled articulating video borescopes. With more than a dozen years in the business, we are experienced in fielding questions regarding the use of borescopes in explosion environments. Amongst ViewTech's thousands of customers, hundreds are using ViewTech borescopes for inspections in explosive environments.
Read more to learn about what it means to be explosion proof, or not, and how ViewTech tackles the question.
If you are ready to talk, please call us at (231) 943-1171, or complete the form to request your no-cost, no-obligation demo unit.
Is the ViewTech VJ-3 Video Borescope
Explosion-Proof?
The ViewTech's VJ-3 video borescope has undergone rigorous military-standard testing with NTS, which has been a partner to defense and naval contractors for more than 50 years. ViewTech's video borescope has been designed to resist extreme conditions as shown by the MIL-STD 810G Explosive Environment Certificate. Dozens of companies choose ViewTech for their explosive environment inspections after learning about the MIL-STD 810G, consulting with their safety departments, and demoing the VJ-3 borescope at their facilities. ViewTech's VJ-3, for instance, is certified with the MIL-STD 810G. Click here for ViewTech VJ-3 MIL-STD 810G certification
Are Any Video Borescopes Truly
Intrinsically Safe?
Because video borescopes utilize an electrical current from either an onboard battery, or AC power to power the camera image sensor, it is not possible to classify video borescopes as Class 1 Div 1 intrinsically safe. At this time no company should claim they have a true intrinsically safe battery or AC powered video borescope. Any claims of intrinsically safe borescopes should be backed up with paperwork and carefully vetted and reviewed with your safety department.
Some borescopes, like the ViewTech VJ-3, have passed tests related to safety in explosive environments.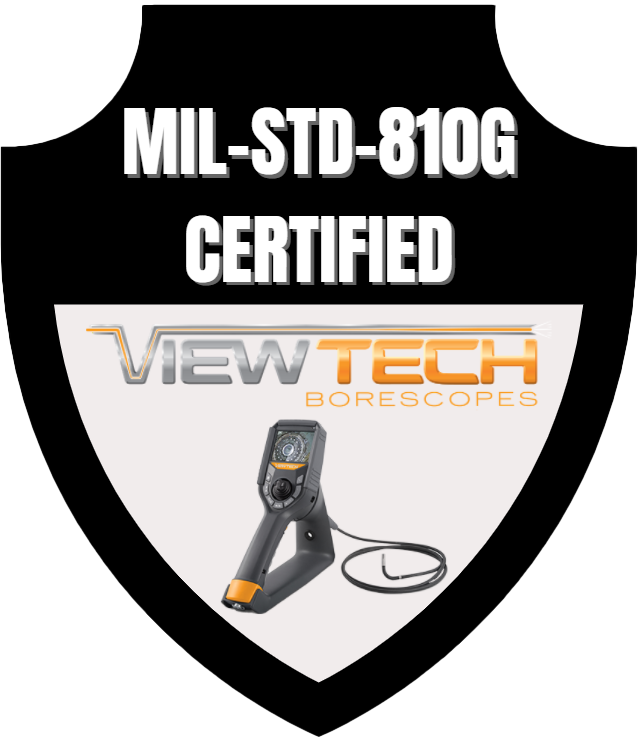 What Is
MIL-STD 810G?
When the VJ-3 video borescope was tested by NTS in accordance with MIL-STD-810G, Method 511.5 explosive atmosphere, procedure I explosive atmosphere, the ViewTech video borescope operated as designed and testing was completed without igniting the testing chamber where the risk of an explosion was present.
Click here for details on ViewTech Borescopes MIL-STD-810G testing results.
Consult Your Safety Department
And Try Before You Buy
ViewTech encourages you to contact your organization's safety department to obtain a hot pass or safety pass anytime an inspection needs to be completed in a hazardous environment.
We encourage you to call ViewTech today. We can arrange to ship a demo unit to your facility so you can try the VJ-3 borescope on your applications before you decide to purchase.
Request A Free Demo Unit
Check the box in the form below and one of our representatives will arrange a free demo unit.

– Or –
Fill out the form below and one of our representatives will contact you.