ViewTech Borescopes
AISTech 2020
We'll see you there!
AISTech 2020
Location: Huntington Convention Center – Cleveland, Ohio
Dates: 08/30/2020 – 09/02/2020
Due to the Coronavirus / COVID-19 Pandemic – AISTech has been cancelled. 
ViewTech Booth Number: 1693
Register to Attend AISTech 2020
Exhibit Website: https://www.aist.org/conference-expositions/aistech/
AISTech 2020 is Steel's Premier Technology Event and features technologies from all over the world that help steel producers to compete more effectively in today's global market. AISTech is a can't-miss event for anyone involved at any level of today's steel marketplace, providing perspective on the technology and engineering expertise necessary to power a sustainable steel industry. Visit ViewTech Borescopes at Booth #1693 to test drive the VJ-3 articulating mechanical video borescope during AISTech.
Meet ViewTech Borescopes Sales Consultant Joel Greene during AISTech 2020!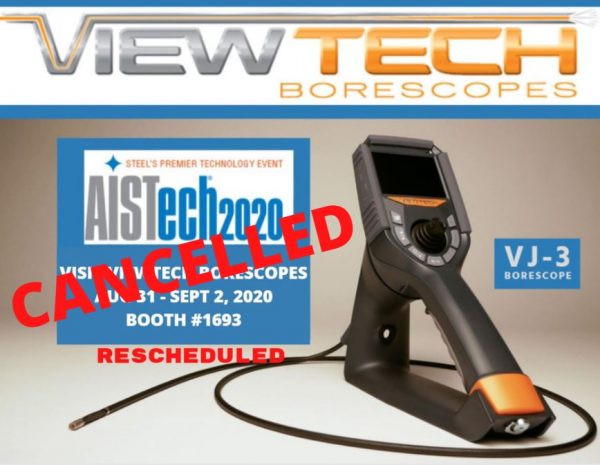 With the AISTech Conference cancelled, you can still take advantage of ViewTech's on-site demo and trade show discount!