ViewTech Borescopes
International Manufacturing Technology Show – IMTS 2020
We'll see you there!
International Manufacturing Technology Show IMTS 2020 Details
Location: Chicago, Illinois
Dates: 09/14/2020 – 09/19/2020
Due to the Coronavirus / COVID-19 Pandemic – IMTS has been cancelled for  2020. 
ViewTech Booth Number: 135917
Register to Attend IMTS 2020
Exhibit Website: https://www.imts.com/
IMTS 2020 will be the 33rd edition of the Premier Manufacturing Technology show in North America. Industry professionals from all over the world visit IMTS to see and experience more than 15,000 new machine tools, controls, computers, software, components, systems and processes that will solve their manufacturing challenges and improve their efficiency.
Meet ViewTech Borescopes Sales Consultants Evan Miller and Zack Wessels during IMTS 2020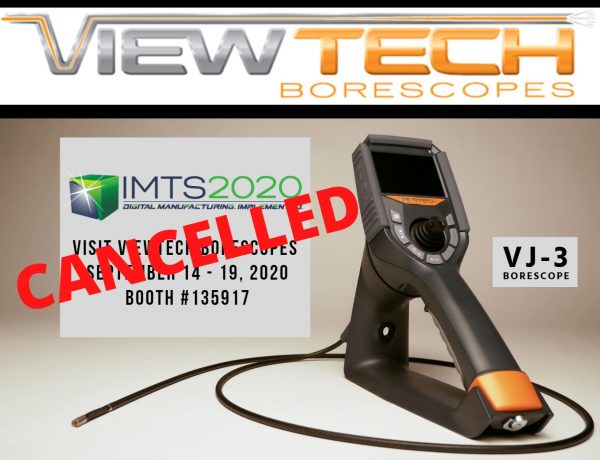 IMTS 2020 is now cancelled – contact ViewTech Borescopes to experience a VJ-3 video borescope.