ViewTech Borescopes
MINExpo 2020
We'll see you there!
MINExpo 2020 Details
Location: Las Vegas Convention Center in Las Vegas, Nevada
Dates TBD: September 2021
Due to the Coronavirus / COVID-19 Pandemic – the 2020 MINExpo has been postponed until September 2021. 
ViewTech Booth Number: 27340
Register to Attend MINExpo 2020
Exhibit Website: https://www.minexpo.com/
Get ready to explore every level at the mining industry's premier, must-attend event—if you miss out, you'll have to wait FOUR years before it returns to Las Vegas.
Meet ViewTech Borescopes Sales Consultant Evan Miller during MINExpo 2020!
ViewTech Borescopes Video on YouTube – MINExpo 2020 – Booth 27340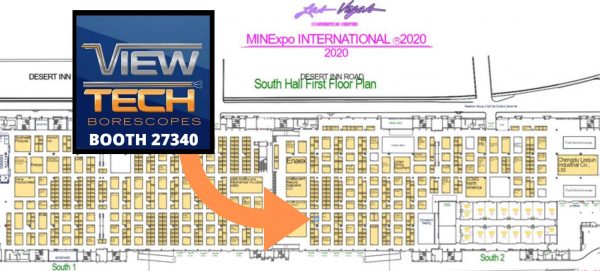 Visit ViewTech Borescopes during the 2020 MINExpo at the Las Vegas Convention Center at Booth 27340