ViewTech Borescopes
MRO Americas 2020
We'll see you there!
MRO Americas 2020
Location: Kay Bailey Hutchison Convention Center – Dallas, Texas
Dates: 09/2/2020 – 09/3/2020
Due to the Coronavirus / COVID-19 Pandemic – MRO Americas has been cancelled. 
ViewTech Booth Number: 2906
Register to Attend MRO Americas 2020
Exhibit Website: https://mroamericas.aviationweek.com/en/home.html
The MRO Americas Conference provides attendees with content from the top airline and industry leaders. Visit ViewTech Borescopes at Booth #6214 to see why the VJ-3 articulating mechanical video borescope is well-respected throughout the aviation industry.
Meet ViewTech Borescopes Sales Consultant Zack Wessels during MRO Americas 2020!
ViewTech Borescopes on YouTube – MRO Americas Aviation Week – Booth 2906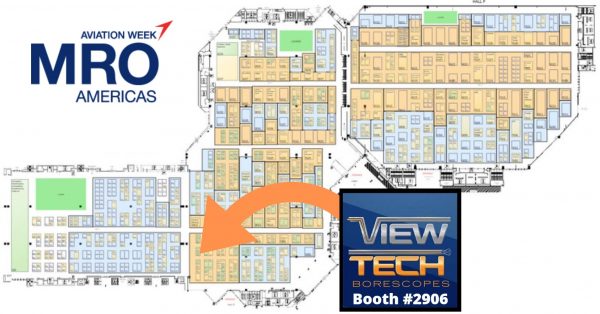 MRO Americas Floor Plan – Visit ViewTech Borescopes at Booth 2906