ViewTech Keeps Their Thumb on the Pulse
Of Industry News
Our only business is borescopes, which makes us the industry leaders in borescope sales and service.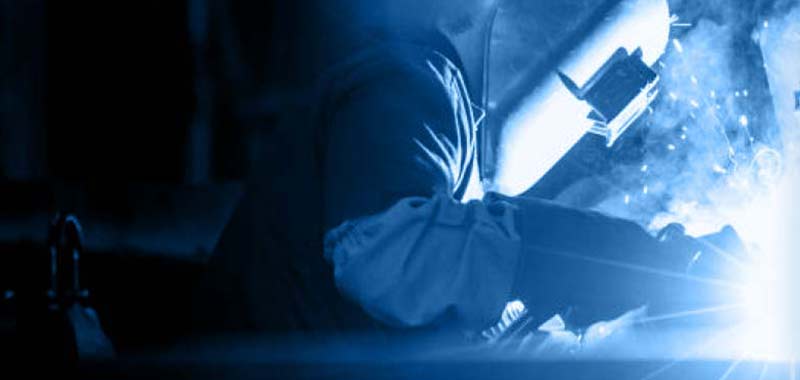 Increasing demand for Remote Visual Inspection and Nondestructive Testing equipment sees client growth for ViewTech Borescopes
TRAVERSE City, Mich., Nov. 26, 2019 — With a wide variety of industries relying on video borescopes for their remote visual inspections (RVI) and nondestructive testing (NDT) needs, ViewTech Borescopes has announced the addition of several new clients that utilize their VJ-3 Articulating Video Borescope. With a strong emphasis being placed on RVI and NDT throughout Oil & Gas, Power Generation, Aviation, Automotive and Manufacturing industries, ViewTech is trending to double their 2019 video borescope sales year-over-year. Some of ViewTech's newest VJ-3 clients include Minaki Aircraft Repair Services, Woodward Inc, Delta Faucet and Minnesota Jet.
ViewTech Borescopes has many clients throughout the aviation industry, and Larry Lencowski, Director of Maintenance at Minnesota Jet, had previously used a VJ-3 Video Borescope through another business aviation service. When the time came to purchase a new video borescope, Minnesota Jet was comparing ViewTech Borescopes 3.9mm x 1.5m video borescope with another manufacture's scope that was more than double the price. With ViewTech Borescopes 12-month warranty, free loaner and lifetime service program, the peace of mind that the VJ-3 offered compared to the other video borescope made it an easy choice for Minnesota Jet.
Another new aviation client, Minaki Aircraft Repair Services, now utilizes their VJ-3 Video Borescope to drastically reduce major aviation inspection completion times. Having previously used many high-end borescopes, Ken Klein of Minaki stated that "for the money invested, the VJ-3 Video Borescope is the best tool in anyone's shop." Minaki, located 40 minutes north of Kenora, Ontario, owns several Cessna and de Haviland Aircraft and operates an aviation maintenance facility in Canada's Western Ontario province.
Woodward Inc. has been an independent designer, manufacturer and service provider of energy control and optimization solutions for aerospace and industrial markets for more than 150 years. At their Zeeland, Michigan Combustion Test Facility, Seth Rutan, a Manufacturing Engineer, took advantage of ViewTech Borescopes no-cost demo program by having a VJ-3 2.8mm video borescope shipped to their location while a client was at their facility. The size of the 2.8mm x 1.0m VJ-3 was ideal for the inspection of the 3-D printed part, guaranteeing that the piece was clear of dust and debris.
Another of ViewTech's newest VJ-3 Video Borescope clients, Delta Faucet's Jackson, Tennessee production facility, needed a borescope that would articulate inside the bent section of a faucet. By demoing the 6.0mm x 1.5m VJ-3 Video Borescope before purchase, Ron Swaim, a Quality Engineer for Delta, was able to have the video borescope onsite to ensure that ViewTech's VJ-3 could accomplish the task, which it did.
VJ-3 Video Borescope
The VJ-3 mechanical articulating video borescope is a nondestructive visual testing instrument used for the remote visual inspection of machinery, equipment and components. The VJ-3 facilitates the visual recording and photo documentation of an inspection and components in areas that are otherwise inaccessible or require great effort and expense to access directly. The VJ-3 consists of two modules integrated into one system: an insertion tube with distally mounted camera/LEDs, and the base unit with control panel, LCD monitor, power source and all necessary circuitry.
About ViewTech Borescopes
ViewTech Borescopes, founded as RF System Lab in 2008, is North America's #1 seller of video borescopes. Their first product, the VJ borescope, set a new standard for portability, ergonomics and ease-of-use, with its industry-first mechanical, joystick-controlled articulation.
Request A Free Demo Unit
Check the box in the form below and one of our representatives will arrange a free demo unit.

– Or –
Fill out the form below and one of our representatives will contact you.