ViewTech Keeps Their Thumb on the Pulse
Of Industry News
Our only business is borescopes, which makes us the industry leaders in borescope sales and service.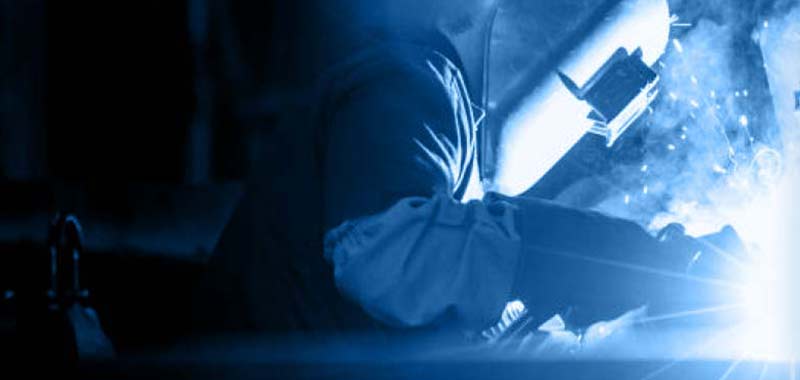 In-Flight Lithium-Ion Battery Fires: 2023 Edition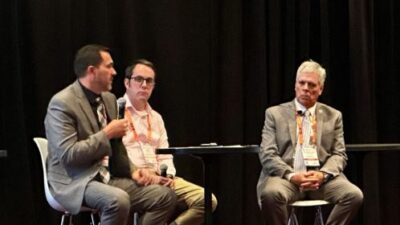 Key Takeaways
With a total of 481 reported incidents of lithium battery fires on flights (including 46 in 2023 alone), the FAA stresses the importance of proper training and awareness for identifying and fighting these dangerous events

As the number of battery-powered devices on planes continues to trend upward year-to-year, the FAA expects these fires to continue becoming more common

FAA guidance outlines clear and repeatable steps for reducing the risk of an uncontrolled lithium battery fire

(

Early identification//Knock down flames//Submerge in liquids

)
Featured Speakers:
Ben Supko,

FAA

Ross Faith,

Spectrum FX

Paulo Alves,

M.D., MSc, FAsMA, MedAire, an International SOS Company
This safety panel, headed by FAA representative Ben Supko, sought to dispel common myths and misunderstandings about lithium-ion battery fires – as well as highlighting the proper procedures for managing these incidents when they occur.
According to FAA data, there has been an increasing trend in the number of lithium-ion battery fires aboard flights in the US. These fires can be particularly dangerous and difficult to fight, due to their sudden volatility and the heavy metals presence in the electronics. Panel experts noted that the most dangerous component of these fires is often the smoke – which can proliferate quickly through the cabin, and which contains many harmful and potentially deadly chemicals.
Panel experts discussed the different classes of fires, as well as the methods for fighting a lithium-ion battery (Class B) fire. In order to stop the chemical reaction in the fire, the battery must be cooled below a certain temperature – which requires the use of specialized tools such as a Halon-gas extinguisher.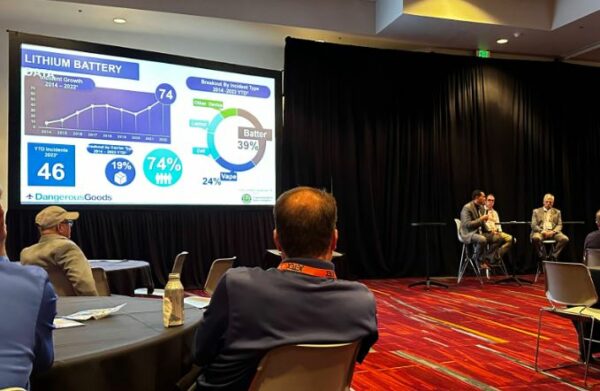 The panel noted that the best and most repeatable steps for extinguishing a lithium battery fire safely are as follows:
– Identify the flame early
– Knock down the flame using an extinguisher
– Use non-flammable liquids to douse and cool the device
– Seal the device in an FAA-certified electronics fire containment bag
Request A Free Demo Unit
Check the box in the form below and one of our representatives will arrange a free demo unit.

– Or –
Fill out the form below and one of our representatives will contact you.