ViewTech Keeps Their Thumb on the Pulse
Of Industry News
Our only business is borescopes, which makes us the industry leaders in borescope sales and service.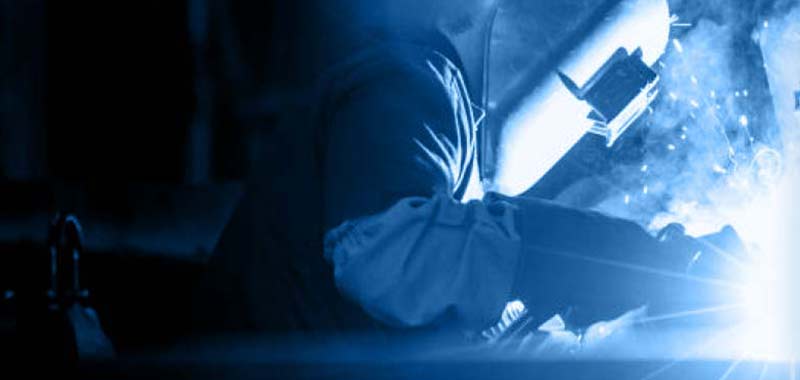 NBAA BACE Day 1 Keynote Presentation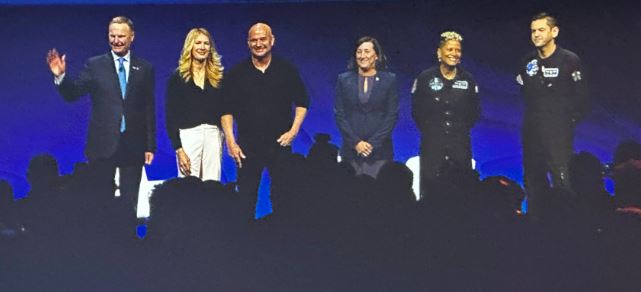 Key Takeaways
NBAA celebrates the launch of Climbing Fast (climbingfast.com): a public advocacy campaign aimed at spreading awareness for NBAA's commitment to reaching net-zero emissions by 2050
Jared Isaacman is awarded NBAA's Meritorious Service Award for his career as a civilian pilot, entrepreneurship, and for leading the first all-civilian mission to space (SpaceX's 2021 Inspiration4)
Representatives from the FAA and NTSB share their thoughts on the state of the industry and how their work with the NBAA is shaping the future of aviation
Featured Speakers:
Ed Bolen, NBAA President & CEO
Katie Thompson, FAA Deputy Administrator
Jennifer Homendy, National Transportation Safety Board Chair
Jared Isaacman, Pilot, Astronaut, Entrepreneur, Philanthropist
Dr. Sian Proctor, Astronaut, Poet, Artist, Author
Andre Agassi, Retired Tennis Star, Entrepreneur, Philanthropist
Steffi Graf, Retired Tennis Star, Entrepreneur, Philanthropist
The 2023 NBAA|BACE Conference kicked off with opening comments from an energetic Ed Bolen – President & CEO of the National Business Aviation Association. Mr. Bolen began by announcing a brand-new public advocacy campaign Climbing Fast. This new campaign serves to promote and highlight the many achievements business aviation has made over recent decades in the fields of sustainability, including:
– 42% reduction in overall environmental footprint of the industry in the last 4 decades
– 80% reduction in total emissions
– 30% average overall improvement in aircraft efficiency with each new model of aircraft
As well as promoting the launch of Climbing Fast with a brand new website (climbingfast.com) Mr. Bolen also used the concept of "sustainability" as the theme undergirding this year's expo.
President Bolen then brought on representatives Katie Thompson (of the FAA) and Jennifer Homendy (of the NTSA) to discuss the state of the aviation industry, as well as regulation and safety.
"Aviation cannot grow and reach its full potential unless we're safe and being perceived as safe…" – Ed Bolen
Ms. Thompson highlighted the many ways in which the FAA is dedicated to furthering aviation safety, including their recent hiring of over 1,500 new air traffic controllers 2023 alone. While optimistic about what can be done to further improve safety and operational standards, she stressed the importance of funding – highlighting how their facilities and capabilities suffer as a result of dwindling appropriations from congress.
Ms. Homendy then explained how the NTSB has worked to overcome historical staffing issues to fill vacancies and grow their organization. This increase in staffing enabled the NTSB to catch up on their backlog of over 500+ ongoing investigations – many of which were 2-4 years old or more at the time. Today, the organization boasts zero backlogged investigations.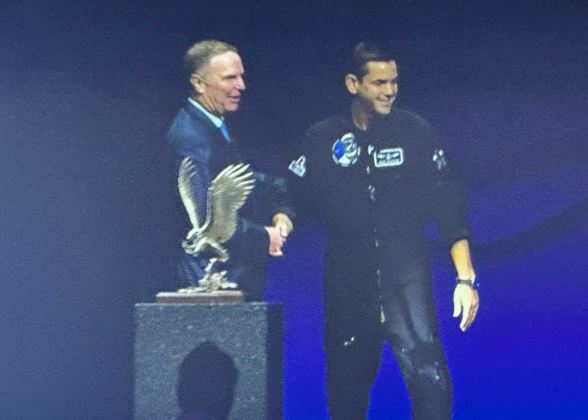 Attendees were then treated to an interview of 2023's Meritorious Service to Aviation Award Winner, Jared Isaacman. Interviewed by fellow astronaut and one-time co-pilot Dr. Sian Proctor, Mr. Isaacman shared his rich life story as an entrepreneur and pilot – leading all the way up to his leading of the 2021 SpaceX mission to orbit, titled Inspiration4. As well as making history as the first all-civilian mission to space, Isaacman's mission also broke records by raising nearly $240,000,000 in charitable donations for St. Jude's Children's Hospital.
The keynote was then rounded off with talks from tennis superstar couple Andre Agassi and Stefi Graff – who spoke on the topic of their family, their experiences navigating the world of professional tennis, and on the importance of business and philanthropy.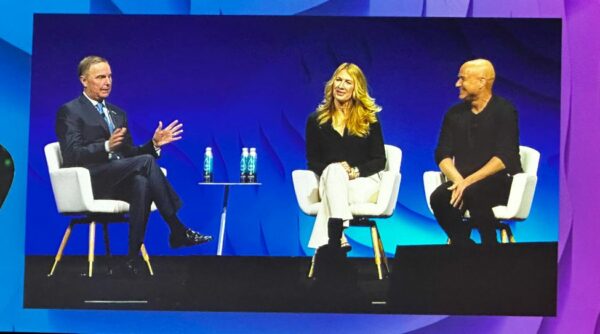 Request A Free Demo Unit
Check the box in the form below and one of our representatives will arrange a free demo unit.

– Or –
Fill out the form below and one of our representatives will contact you.